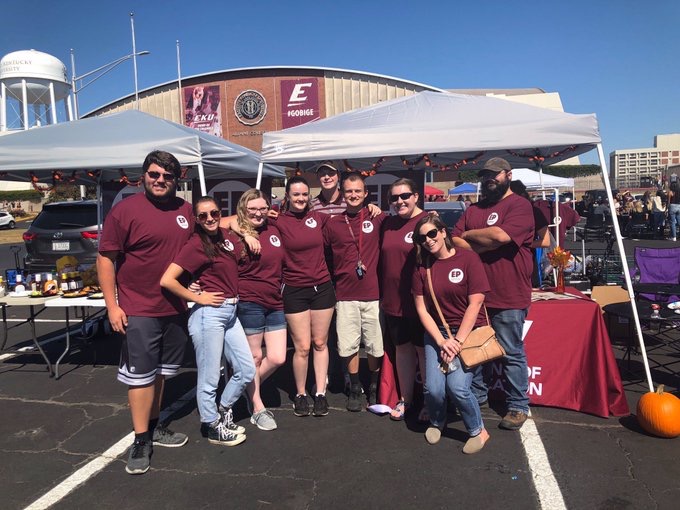 ---
The Eastern Progress has been serving the Eastern Kentucky University community since 1922. The Eastern Progress provides opportunities for students to gain hands-on experience in a newsroom and broadcasting and podcasting studios.
As an independent student network, the Eastern Progress is funded entirely by sponsors and advertisers. 
The Eastern Progress publishes a print edition every Tuesday during the fall and spring semesters based on the Eastern Kentucky University academic calendar. Due to the COVID-19 pandemic, the Eastern Progress will not be publishing a print issue during the 2020-21 academic year.
Our online news source is updated constantly at easternprogress.com, Facebook, Twitter and Instagram (@easternprogress).
If you're interested in joining the staff, please fill out this interest form and email it to Editor-in-Chief Zachery Combest at zachery_combest@mymail.eku.edu or adviser Tricia Kelley at tricia.kelley@eku.edu.