Campus leaders talked diversity and inclusion at EKU Thursday night in O'Donnell Hall, as part of a panel hosted by Student Government Association's diversity committee.
Featured on the panel were Sheila Pressley, dean of the College of Health Sciences; John Bowes, a professor and chair of the Department of History, Philosophy and Religious Studies; Lisa Day; director of Women and Gender Studies; Minh Nguyen, professor of philosophy and Asian studies and associate director of the honors program and Ashley Offutt, associate director of diverse student retention at The Freshman Academy for Diverse Students.
Eyouel Mekonnen, SGA's director of diversity and an international student from Ethiopia moderated the discussion and had the panelists touch on subjects like enrollment, safety, belonging and the need for resources in making Eastern more inclusive.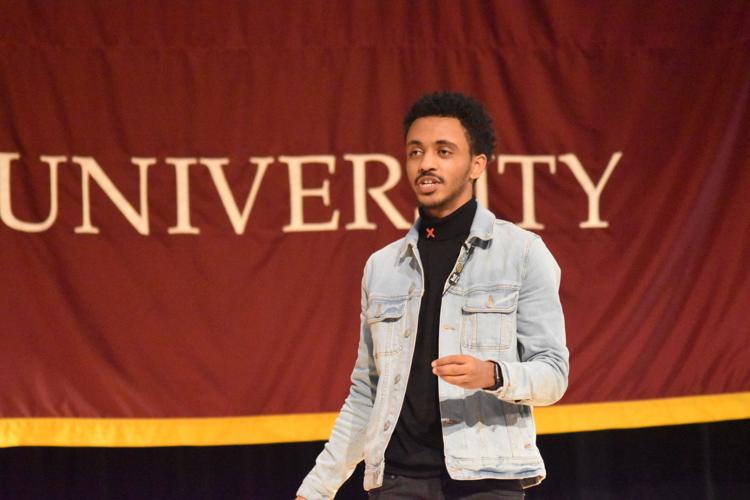 Mekonnen began the discussion by asking panelists why diversity and inclusion was important to them.
"It's inviting people to the party, but asking them to dance," Offutt said. "It's inviting someone to a restaurant but making sure they have something to eat...so just making sure that if we are offering programs and initiatives and things that are meaning well to our heart, that we're able to touch students and friends and family and people in that way."
For Nguyen, equity and inclusion should be practiced every day, not just during occasions like Black History Month, he said.
"I hope and look forward to a day when we don't have to have something like this during Black History Month, so that diversity, equity and inclusion and access is part of our everyday practice, is part of our nature and is part of our being," Nguyen said.
The panel also addressed challenges they thought EKU faced in becoming more inclusive. Offutt said diversity and inclusion take a level of vulnerability to flourish.
"I've not always been the tenacious Ashley that I am; that took growth, that took understanding, it just took a lot of bumps in the road," Offutt said.
Pressley noted a decline in diverse faculty in her 14 years at the university and called for the campus community to be more honest about these setbacks.
"As a campus surely there are always things that we can work on, and we have to be open and honest about these things," Pressley said.
One major point of discussion between the panelists involved the "moving pendulum" of enrollment and retention of diverse students in higher education. Mekonnen asked the guests how EKU can raise both the enrollment and retention of students from diverse populations.
"Once we get students here, we have to make sure, number one, that they feel safe," Day said. "We have to make sure that we're offering programming. We have to make sure that we're offering the kind of curriculum that meets them where they are if they're struggling. We have to make sure we know them; we know what they need."
Offutt said her time at the Freshman Academy had shown her the difference personal relationships can make. By making a genuine effort to recognize student talents, getting to know them and their families and doing simple things like asking students about their day, she said, campus leaders can help students build the relationships necessary to keep them involved and enrolled.
"No one wants to walk into a room and feel like no one sees them," Offutt said. "So something as simple as 'hello, how are you doing?' - initiating those contacts...just the idea of retention and relationship and pulling those things together."
Bowes said faculty need to be more proactive in being approachable and helping students feel welcome in a new environment.
"Self-awareness is an ongoing process," Bowes said.
Pressley expressed a need for a more concerted effort on getting diverse students involved and informed. Pressley suggested making the Freshman Academy mandatory and said not every student knows enough when they come to campus. EKU needs to provide mentorship from all angles for these students, she said.
"We need to surround students when they come to this campus," Pressley said.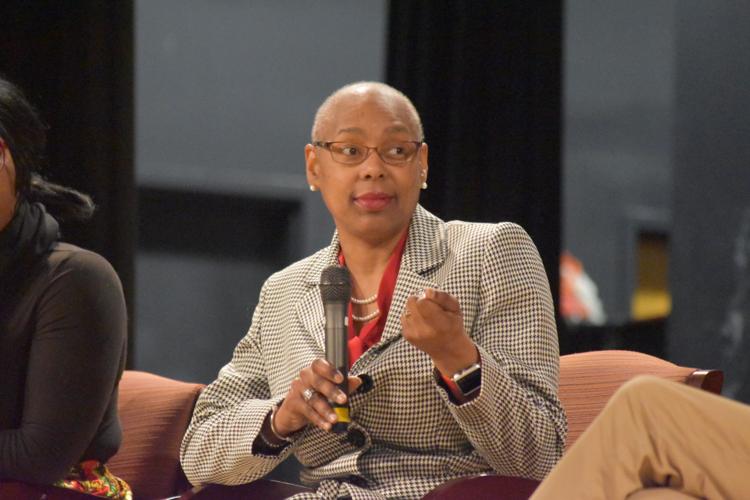 President Michael Benson; Juan Castro, member of the EKU Board of Regents and other administrators were also present at the panel. Benson took the podium at the end to comment.
"I cannot agree more with the panel; it does take resources," Benson said. "And resources are often twin with priorities. So, is this a priority for our campus? I would argue that it is; it needs to be more of a priority. And you have my commitment tonight that we will continue to do all we can to make Eastern what it needs to be: the most welcoming, diverse, inclusive university anywhere, and a place where all will feel welcome. And all can succeed."