Trekking across campus alone at night can sometimes be frightening at the least, and at most, dangerous. However, despite their fear and hesitance, female students make the journey every day. Oftentimes, female students arrive safely to their destination, and sometimes their trip is aided by the voice of a friend through the telephone or the touch of a finger to the pepper spray on their keychain.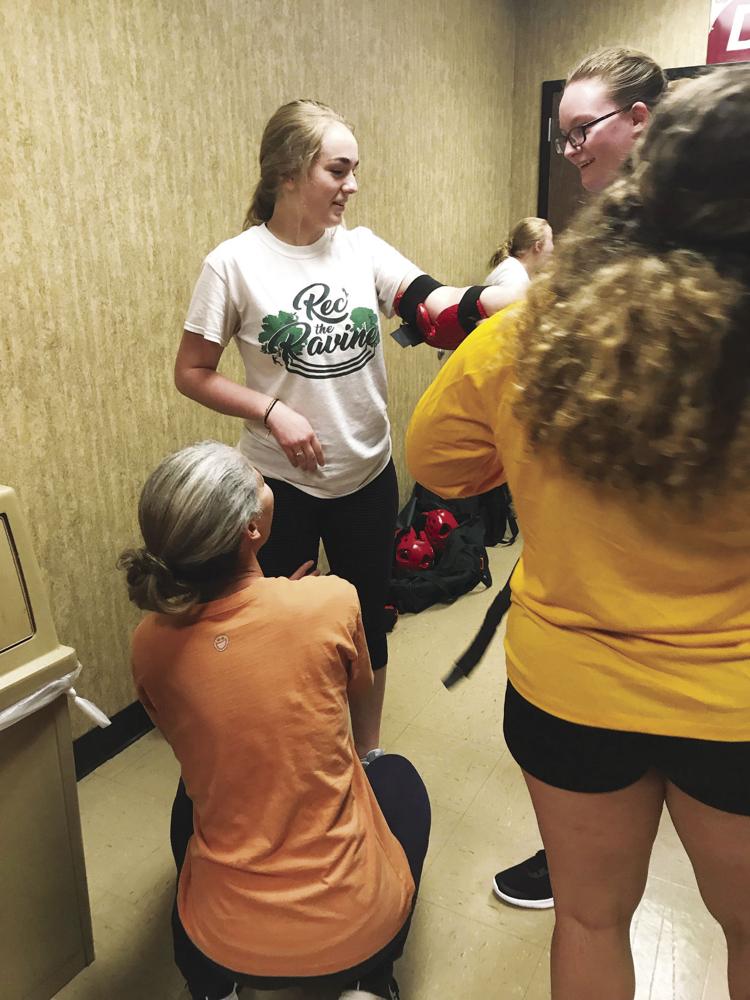 This fear of being followed, harassed or otherwise harmed is something that women in today's world have to face every single day. This fear is not exclusive to college campuses; it's everywhere. This fear is what drives women to attend the RAD Women's Self-Defense class. RAD (an acronym for Rape Aggression Defense) is a class that is hosted by the EKU Police Department which strives to offer the class three times per semester. The latest RAD class was held last Friday and Saturday, and Sgt. Brad Early taught the class along with his wife, Lauren. Attendees ranged from professors to high school students, and each woman was taught how to recognize risks, how to avoid those risks, and how to confront those risks if conflict were to arise.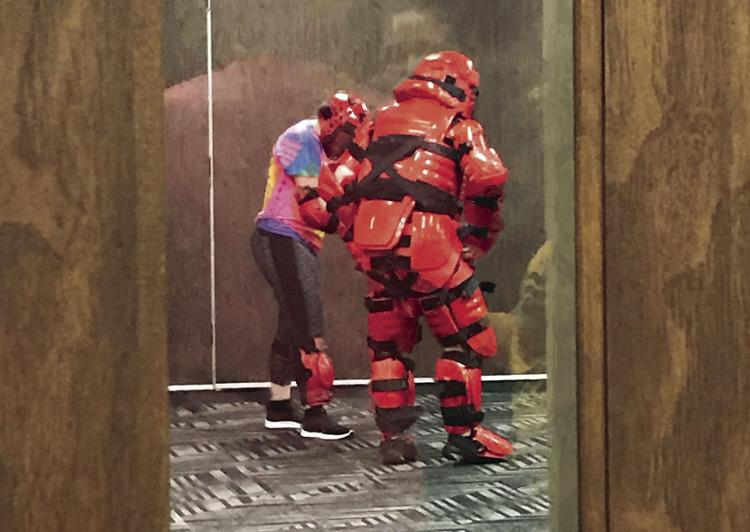 Christina Jenkins, a 40-year-old mother of three girls and Nicholasville native, was adamant about attending the class. Jenkins said she saw the event on Facebook, and immediately rounded up all three of her daughters.
"I am here today because I wanted my daughters to take this course because I have one in college and one in high school and I see what goes on in the world today," said Christina Jenkins.
Grace Jenkins, a freshman pre-dentistry major and one of Christina's three daughters, said that she arrived at RAD hoping to learn skills that would help her feel more protected when walking around campus after her night classes.
"I have a couple night classes so I usually walk back by myself and I live across the bypass in Keene so I felt it would be good to know what to do if a situation ever occurred," said Grace Jenkins.
During the two-day class, each participant was taught different styles of kicks, punches, and other defensive tactics. The second day of class was allotted as a practice day. Students took the defensive stances that they learned and applied them in real-life simulations. One simulation placed the student in front of an invisible ATM, and an attacker came up behind her and attacked. The student was meant to fight her way out of the situation and make it to the nearest exit. For the practices, Sgt. Early dressed in a red, padded suit, and students were given protective gear as well. Each student got to watch videos of their scenes at the end of the day.
Prior to the class, Christina Jenkins said that her and her daughters were more at risk of danger because of their lack of self-defense skills. However, Jenkins said she now feels she and her girls are safer than ever.
"Because when someone attacks you, your first thought is 'what do I do?' and this class tells you what to do," said Jenkins.
Grace Jenkins agreed with her mother.
"I feel a lot more secure and safe, even walking by myself," she said.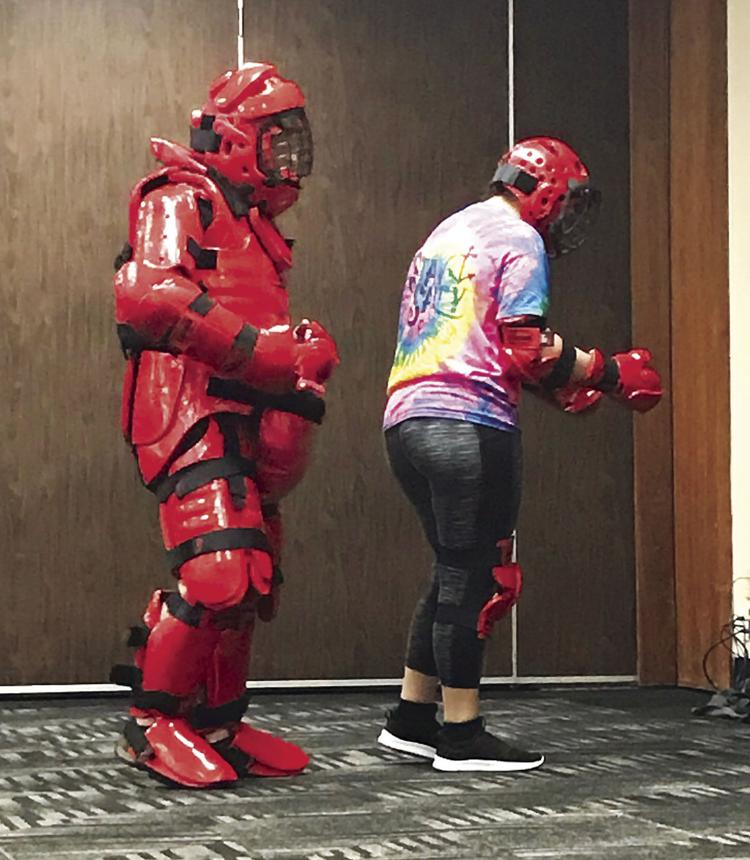 At the end of the second day, Grace and her mother Christina left the class feeling that their weekend had been productive. They felt safer, more secure, and overall more self-reliant. Christina expressed her hope that other female students on campus will take initiative and take advantage of this free class. 
"I think all the girls on campus need to take some sort of self defense class," said Christina Jenkins.
The EKU Police Department did not immediately respond to requests for comment.
To learn more about RAD and to find out when other classes are planned, please contact Lauren Early at lauren.early@eku.edu