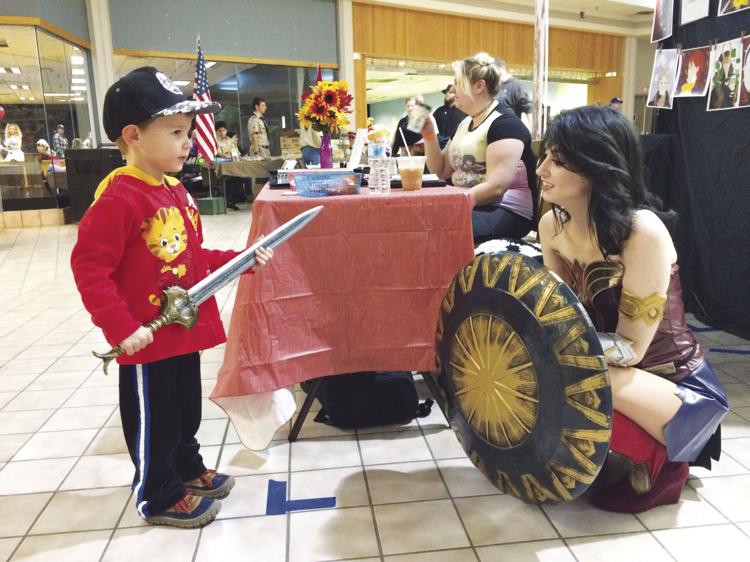 It's been a very long time since the term "lively" could be used to describe the Richmond Mall. This past Saturday, things were different. The parking lot was full. People of all ages could be seen waltzing in through the gates, where a replica of one of the Jeeps from Jurassic Park was parked. Some of those people seen arriving were in costume; Kylo Ren was brooding, the Joker was grinning, and the scantily clad woman with a battle axe was grimacing. It seemed that the once destitute old mall had become sight to a once mocked, but now increasingly mainstream style of celebration. For the first time in its history, Richmond was hosting a con.
For the uninitiated, comic book conventions, or "cons" as they're lovingly referred to by the nerd community, are a celebration of, well, all things nerdy. This means convention halls are packed to the brim with vendors and visitors. Newcomers can expect booths selling comic books, artwork, collectibles, t-shirts and more.
 There are also usually a multitude of celebrity guests, ranging from washed up or character actors from film and television. For example, a guy who died a horrible death on Game of Thrones, someone who was under 17 pounds of makeup from any Star Wars film, or a Power Ranger or two. And while getting to meet actors is a big part of attendance for fans, they're not called comic cons for nothing, as comic book creators are also a large part of the draw.
As it is a first time event, the RichCity Comic and Pop Con was a tad smaller than the other cons held in Kentucky cities like Lexington and Louisville, but that wasn't to its detriment. It meant that it would be densely packed with vendors, and the layout of the event would be neatly organized. And unlike most cons, this one would be free. Assistant coordinator Wesley Gift spoke at length about RichCity.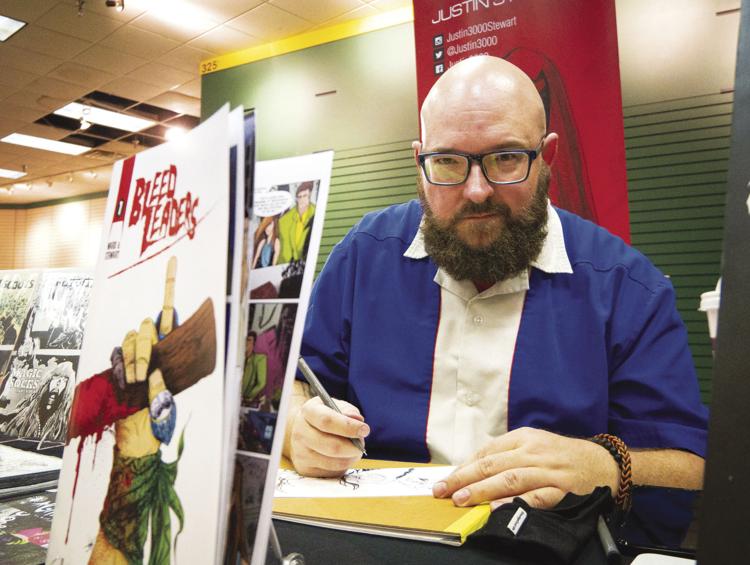 "This is our first year, obviously," said Gift. " If we make it free, hopefully that'll draw a crowd. We wanted to highlight the fact that this is comic books, this is pop culture, this is horror, wrestling, etc. We wanted it to be a good blend of things. Just really something for everybody is what we wanted to do with this."
RichCity's origin was another topic Gift covered. From the beginning, he and his associates saw it as an opportunity to make something special for Richmond itself.
"The Richmond Mall approached my friend and partner Todd Sulfridge, the owner of Comics Plus here in Richmond…They wanted to put on a comic con event. Todd and I saw this as a chance to really bring something to Richmond. They had the space and the venue; we brought in the vendors, the artists, and the guests. We wanted to focus on local talent," Gift said.
Among that local talent was Lexington's Justin Stewart. Artist on books like Kentucky Kaiju and his own Kickstarter published comic Bleed Leaders, Stewart was candid about life in the comics industry. It should also be noted that he was drawing a commission of carnivorous Ewoks when approached for comment.
"It's up and down as far as what you can do and how much fun you have, just like anything else. But it is super rewarding to be able to create something and have someone respond to it. Visual art is really cool like that," Stewart said.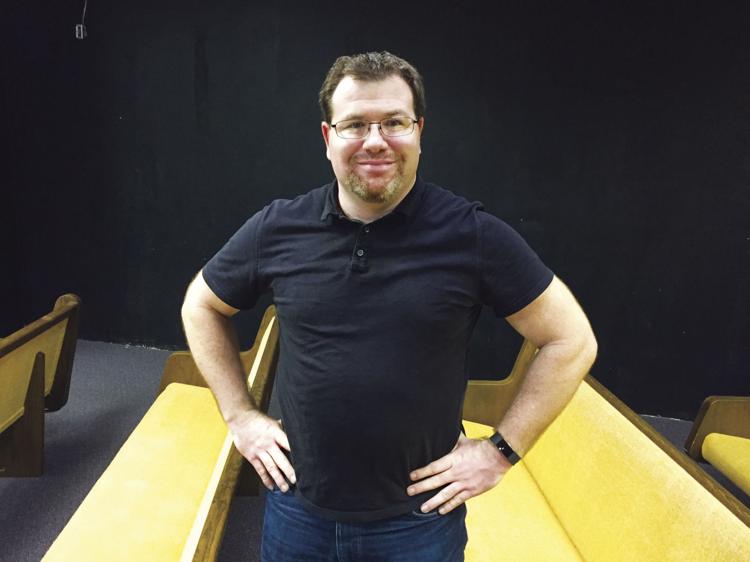 Cons are diverse events that draw in people from all sorts of fandoms, niche or mainstream. Charles Bowling, a first time attendee of a comic con, had one thing on his mind when it came to visiting this one in particular.
"I came here to find Spider-Man memorabilia from the early 2000's. This is my first convention. It's different; I didn't expect to see so many people in costumes of superheroes or Star Wars costumes that they like, although I guess I should've expected it," Bowling said.
Turnout for RichCity was high. Gift is excitedly optimistic about the notion of bringing back the event for a second year.
"All the hard work we put into this has been very rewarding. We definitely want a next year here in Richmond," Gift said.