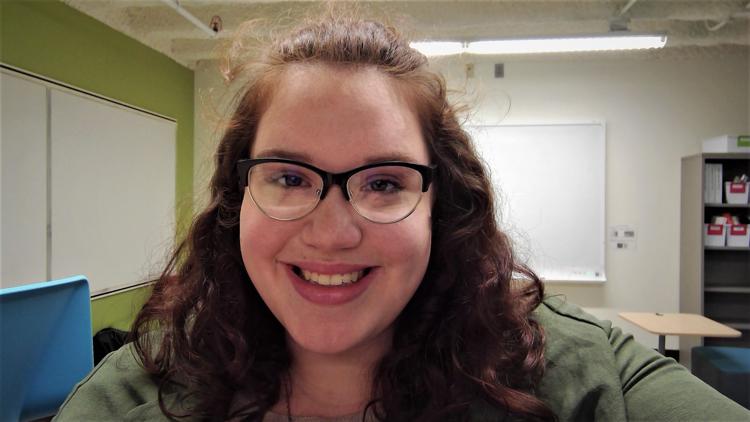 Kennedy Morin starts every day on campus at the Noel Studio. As a dual degree student in child and family studies and psychology, Morin has her work cut out for her. Yet, she still finds the time to commit five days a week to her position as a course-embedded consultant at the Noel Studio.
The Noel Studio is a center located in the Crabbe Library which provides services to help students with their writing and communication skills. The Noel Studio has two consulting positions available to student workers - one of which is a course-embedded consultant. Course-embedded consultants are assigned to specific developmental classes each semester. The consultant will help students in and out of the classroom, and students are required to meet with their consultant eight times per semester.
Morin's class of expertise is English 102R. Morin works with students who need help with their writing and research both within the confines of that particular class and in more general areas. However, Morin said that most students come to her for help reading and understanding the language in their research projects. Most of the language is very technical and hard to interpret without any expertise in the field they're studying.
"Unless you've taken statistics, it's not even English," said Morin.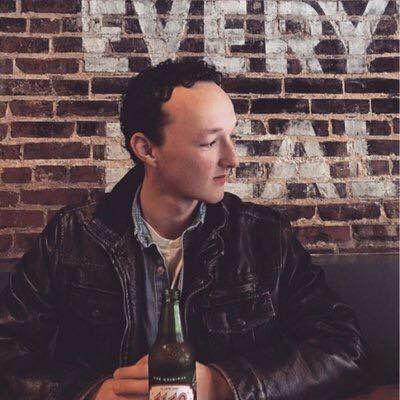 Adrian Bryant, a sophomore English major and fellow course-embedded consultant, said that the issue he sees with most of his students is struggling to grasp abstract ideas and connecting those ideas to the pieces they work with. Bryant said he abides by the "the best way to learn is to teach" philosophy. Bryant said that by teaching his students he has learned skills himself, such as different writing techniques and new ways of tackling concepts.
"I always have to be on my toes," said Bryant.
Morin and Bryant both came to the Noel Studio for different reasons — Morin, because of encouragement from her sister who once worked at the Noel Studio, and Bryant, due to a browse session on the EKU Jobs site — yet they both feel fulfilled by their positions at the studio.
"I really love working with the students and seeing them grow throughout the semester," said Morin.
Bryant said he thoroughly enjoys helping his students meet their goals and learning about the different pathways toward reaching those goals. In his younger years, Bryant said he helped his friends with their papers and with grasping concepts discussed in their classes. During his work at the Noel Studio, Bryant has seen this love for teaching others come full circle.
Students may be hesitant to make an appointment at the Noel Studio due to fears about criticism or about judgement. However, Morin confirms that consultants at the Noel Studio are very professional. Bryant too said that consultants are there to help students, and that the Noel Studio provides a very empathetic and encouraging environment.
"It's taking a leap - showing somebody your work or your writing or speaking in front of them. I think all of the consultants at the studio appreciate that vulnerability and respect that you are being vulnerable," said Morin.
Morin encourages students who are interested in teaching and writing to apply to the Noel Studio. Although Morin herself isn't interested in either of those things, she found a place among her peers and learned new skills and met new friends.
Bryant said that he encourages students to stop by, make an appointment, and meet with a consultant. After all, as Bryant pointed out, professors get their papers peer reviewed too.