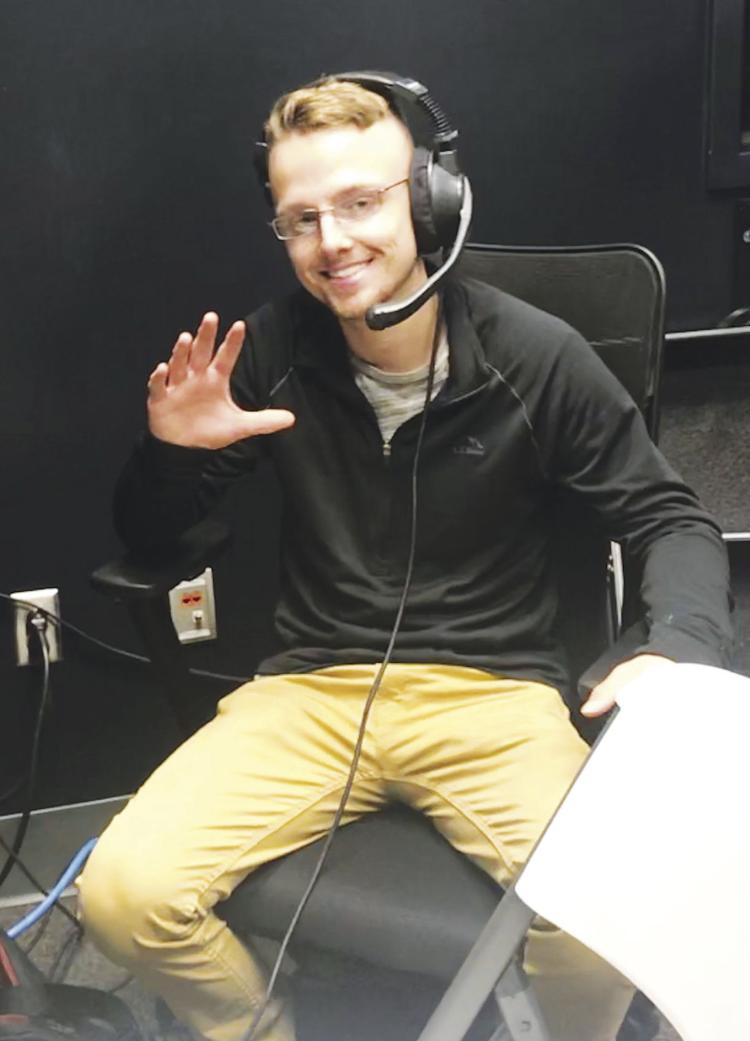 Mondays are important days for Kyle Quigly. After his 3:35 class, his only class of the day, he begins the half-hour ride to the Lyric Theatre and Cultural Arts Center in Lexington. Quigly's been making this trek almost every Monday since May, when Quigly was in search of a last-minute internship and sought help from one of his professors. The professor, Michael Randolph, said when Quigly asked for help, he knew just where to lead him.
"I steered him towards WoodSongs Old-Time Radio Hour because I know at WoodSongs, if you're looking for good, hands on experiences, Woodsongs is the place to go," said Randolph.
WoodSongs Old-Time Radio Hour is a program which is filmed 44 Mondays out of the year and showcases different musical acts who all share a "front porch pickin'" type of ambience. The program can be watched on television, listened to on the radio, and even be livestreamed on social media. According to WoodSongs.com, the show is aired on 515 radio stations around the world, and reaches 173 countries worldwide. The crew is completely made up of volunteers, and is a haven for students looking to gain experience in audio, visual or directing.
"It's such a hands-on experience and the show is broadcast around the world via the radio and then it's on PBS. You can do anything from directing to filming to learning how to set up a stage; the microphones, amplifiers, all that," said Quigly.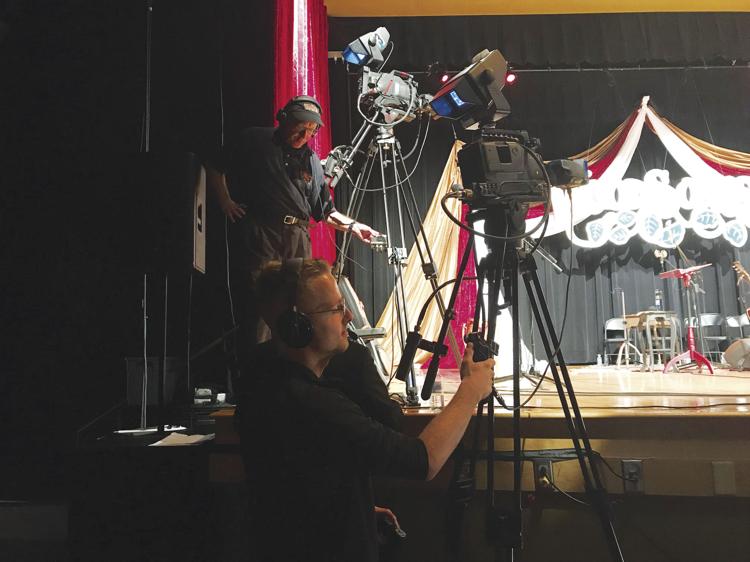 Students interning at WoodSongs can expect to hit the ground running. Quigly said he began learning from the moment his internship started. From working the camera, setting up the microphones and even setting up the audio, interns are encouraged to learn. Workers at WoodSongs realize that this is a learning environment and that mistakes will happen, but this is one of the few safe spaces for interns, in the sense that mistakes are okay. However, the laid-back atmosphere wasn't Quigly's favorite part about his internship, it was the sense of connectedness.
"The best part in my opinion is the family atmosphere. I've made a lot of friends with different people," said Quigly.
Michael Randolph, a lecturer in the department of communications, said Quigly is a determined student. Not only does Quigly give his all in his work, but according to Randolph, he is also unafraid of taking risks and happy to learn from his mistakes. These qualities only add to his repertoire of valued characteristics.  
"I think he'll be successful because he's dedicated and he's not scared to experiment. He doesn't get daunted by his failures," said Randolph.
Quigly plans to graduate this coming May, yet he said he still plans to volunteer at WoodSongs even after the end of his internship. He advises other EKU students to consider interning, both at WoodSongs and just in general. Getting experience in your field not only adds to your resume, it gives you a chance to learn on your own outside of the conformity of school.
"It's a great experience," said Quigly.
To learn more about WoodSongs, you can visit their website at woodsongs.com.