Kelly Smith holds various titles: to her children, she is Mom; to this school, she is Librarian; and someday, to the state of Kentucky, she might be Representative. Right now, Smith classifies herself as "busy". She is working full-time, raising two sons and running a full-blown campaign. However, Smith says she never could have anticipated this odd turn of events. After all, she's just a librarian.
When former Representative to the 89th district, Marie Rader gave up her seat last December, the Democratic Party of Madison County reached out to Smith and asked her if she would be interested in running in the special election that followed. Smith thought the idea was berserk.
"I said, 'that's crazy, I'm a librarian—I love being a librarian—I don't want to stop being a librarian,'" said Smith.
After seeking the advice of other representatives, and talking to EKU President Michael Benson about the possibilities of remaining employed at the university and holding office, Smith decided to go for it. She wanted to give a voice to the struggles and hardships she has seen firsthand in higher education. As coordinator of collection services, Smith is in charge of handling the budget for the collections in the library, and says, budgets for higher education in Kentucky have either been declining or stagnant for the past decade or so, which makes improving programs much harder than it should be.
"It's hard to grow programs and be innovative if you're constantly fighting for funds and fighting other institutions for funds," said Smith.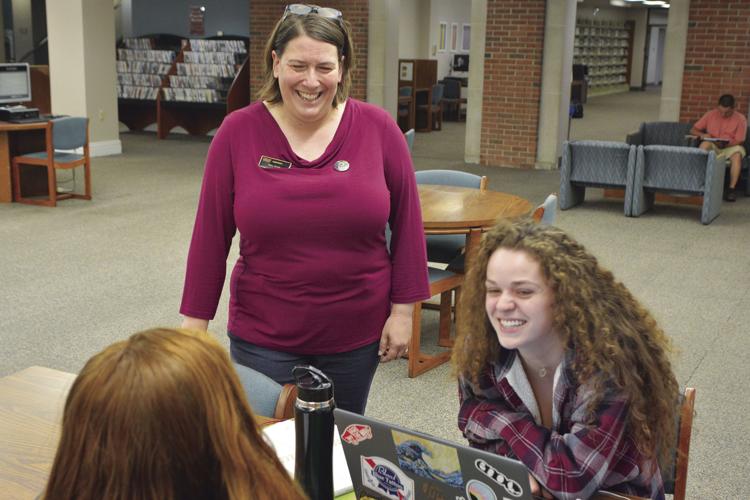 After the passage of performance-based funding—which, according to cpe.ky.gov, was passed by the House and Senate in the 2017 legislative session and signed into law by Gov. Matt Bevin on March 21, 2017, allocates funds to institutions based on student success, course completion, and operational support —Smith decided she had had enough.
"So, I got really frustrated because I feel like it's an attack on higher education," said Smith.
Smith lost her special election, which was Feb. 7— mere weeks after deciding to run—but she is still on the ballot this November to fill the same seat. Smith's campaign focuses on the fight for funding education in Kentucky, particularly funding for higher education. Smith says that as a mother, she feels strongly that students and kids should be the main priority in Frankfort.
"I don't understand why we're cutting education and funding corporations, and that's my main issue," said Smith.
As for the whispers that a "blue wave" is hitting state politics across the country, Smith says the key to turning red states blue is voter registration and political action.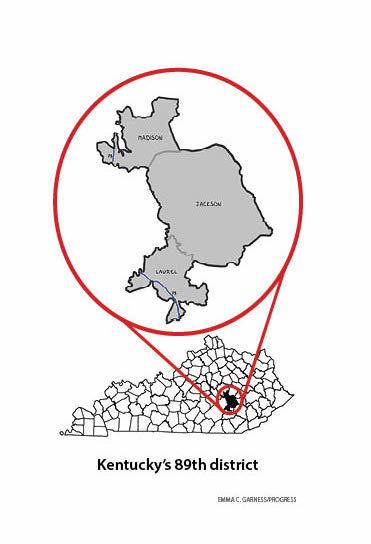 "[The 'blue wave'] is not going to happen unless people register to vote and get out to vote. Especially students. Young people are the least likely to vote," said Smith.
Smith strongly believes in inspiring hope amongst younger generations and has unwittingly proven so by asking an EKU student to be her head campaign manager.
Carson Stanifer, a sophomore economics and political science double major says that Smith asking him to join her campaign "speaks volumes".
"I remember her saying, 'I want a student'," said Stanifer.
Stanifer said he met Smith at a Madison County Democrats meeting and immediately wanted to be involved in her campaign. Stanifer said that the prospects of running a grassroots campaign which aligned with his beliefs was something he just couldn't pass up.
Stanifer also said that Smith's character and drive to make change, despite party affiliation or preexisting loyalties solidified his involvement.
"She is a humanitarian at heart and she wants everyone to have an equal chance. She's just for the people. She's a democrat but it's not about that," said Stanifer.
According to Stanifer, running for office was not something Smith ever would have planned on, but when the issues got tough and hit her close to home, Smith could no longer remain quiet.
"She's not a politics person, it's not natural to her - she's just a librarian that just could not sit down and not speak what she wanted to say about all the stuff that was going on in Kentucky. She's someone like us," said Stanifer.
Although campaigning is fun and new, Smith does look forward to the day she can settle back down with her family. According to Smith, this campaign is not a calculated career move, and her time as a politician will only last as long as she feels she is needed.
"I don't want to be a career politician - I look at this as an extension of my community service. I'd like to go to Frankfort, show that a regular person can make a change and then maybe step back and inspire somebody else to run—maybe a college student," said Smith.
The Kentucky House of Representatives election will be held on general election day, Nov. 6, 2018.
Correction: A previous version of this article incorrectly stated that performance-based funding was created by the Kentucky Council on Postsecondary Education. This issue has been fixed.