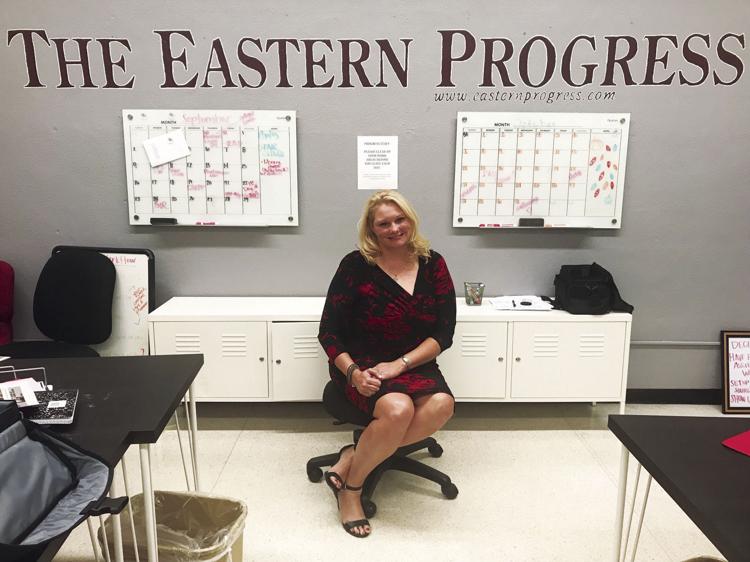 While attending EKU, majoring in broadcasting and minoring in advertising, Kimberly Greenwell had a dream.
"I wanted to be the next Diane Sawyer," Greenwell said.
Born and raised in Bardstown, the bourbon capital of the world, Greenwell grew up with most of her family members working in the bourbon industry. She was the first grandchild to step out and attend college.
While attending EKU, Greenwell landed her first advertising sales job, working for the Eastern Progress.
John Taylor, an associate professor and advisor in the department of communication said he remembers Greenwell as being a dedicated student.
"She knew how to work. She probably would've been successful no matter what university she went to, that was just part of her persona," he said.
Despite being a hard worker, Greenwell still valued making friends and taking in the college experience. According to Greenwell,  the place to go on Thursday nights was The Dog, a bar where all the college kids used to hang out in Richmond. Thursdays were the nights she took a break from her studies in order to have fun and relieve some of the stresses of college.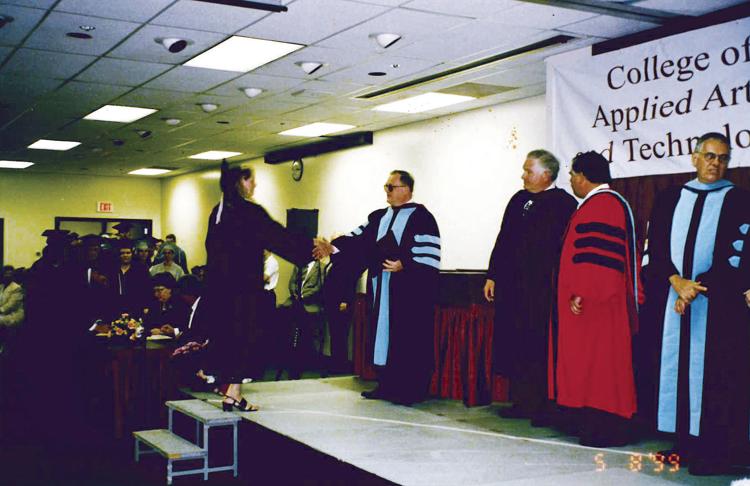 She also met her best friend, Beth Whisman, at Eastern while being enrolled in the same minor. The two were always in the same group projects.
"We were the two people in the group that worked," Greenwell said while laughing about the memory.
The pair worked on a Toyota Echo campaign that was to be shown to the executives at the company. They were up for 48 hours working on the project together and it created a long-lasting bond. They would go on to be lifelong friends.
She fondly remembered the joy of dorm life, the connections and friendships she formed.
"It's a place and time you never get back," Greenwell said. "It was an amazing experience going to school here."
Now flourishing outside the college world, Taylor said that she does well connecting with her clients, establishing the right relationship with them and viewing them as people before acknowledging the dollar value of their business.
"She's really good at remembering all the little things about people," Taylor said.
Greenwell started her first internship at Landmark Community Newspapers. She said it was due to her experience at the Eastern Progress. From there, she transitioned to an internship with WKYT, then WBKI TV and received a job at Landmark.
While working at Landmark, she started missing her first love, broadcast and television.
"I've always gravitated to [TV]," Greenwell said. "Even as a little kid, I liked the commercials better than the show."
Chasing the love of broadcast and television, she landed a job at Wave 3 News in Louisville and worked there for seven years.
After getting laid off because of the economic decline of that time, Greenwell started her own company called KAG Media Consulting LLC. Her first contract was with the Home Builders Association of Greater Louisville, which led her to where she is today.
WBNA heard about her work in that industry and chose her to host Your Kentuckiana Home, but she wanted more say when it came to the production of the show. She went to the TV station and asked if she could continue the show under her own company, rename it and rebrand it.
"It seems every single time I've taken a leap of faith, something bigger and better has come along," Greenwell said.
Now, she hosts, sells and produces My Southern Home, where she uses all of the skills she learned at EKU.
Her main advice to EKU students: "intern, intern, intern!"
Greenwell said that this is a necessity to figuring out what you like and don't like in your profession while building up your resume.
Greenwell also encourages students to take risks, to get out of their comfort zone and to be fearless.
"I've single-handedly created my own TV show, and students at Eastern can do the same thing," Greenwell said. "I want the students at EKU to know that whatever it is they want to do, they can make it happen…and to watch the show."
Readers can catch the show on Saturdays at 10 a.m. on mytv30, Sundays at 12:30 p.m. on WBNA21, mysouthernhometv.com or on the show's YouTube channel.
For any questions about the show or advertising, contact Kimberly Greenwell at kimberly@mysouthernhometv.com.