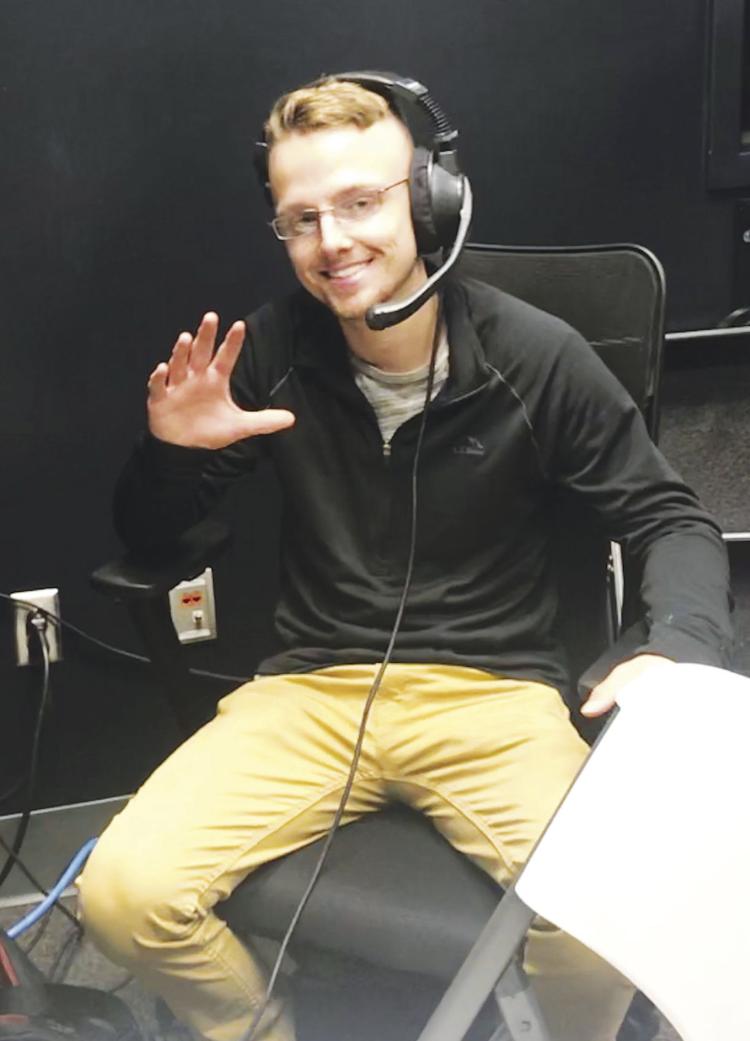 College is a definite time for career exploration for many students, and EKU's Center for Career and Co-op is a clear bridge for students who are in need of help determining their career path. The Center is tied in with GSD101 classes given to all first-year freshmen with undecided and psychology majors. The Center offers job fairs twice a year for students and alumni. It also has a "Dress for Success" closet dedicated to offering clothing to Eastern students for interviews for part-time, full-time, and internship positions. Director Paolo Capretti is pleased that the Center has recently implemented Handshake, a software database dedicated to connecting both college students and prospective employers.  
For many year the Center used an old system in conjunction with interning students wherein they logged hours, sought out potential employers, and uploaded other documents needed for an interning experience. Capretti, a native of Italy, is a 2009 Master's graduate of Eastern Kentucky University who worked his way up from interning with the Center for Career and Co-op and became director in 2018.  
According to Capretti, the old software system was slow and cumbersome to use. Local employers had to go through a slow process of signing up just to view potential students for internships and jobs. However, with Handshake, employers can easily view a student's Facebook-like profile with one click.
"Not only is the new system quick, but it is also very efficient," Capretti said. The user-friendly software is fresh and exciting, versus the old system which was slow, boring and mundane. Students had to do a lot of clicking. The new system is a one-stop shop for everything from finding an internship to finding a job after college.
    Jobs are automatically posted on Handshake from various employers. Handshake offers various spaces to upload a resume, examples of work, and many other options. Handshake works with the Center's three-pronged approach to assisting students in their respective career paths. First, Handshake can help students pick a major. Using the software, they can look through different career fields in coordination with a counselor from the Center for Career and Co-op. Handshake offers geographical maps and information to the counselor, which can show students a particular career fields success in various areas of the United States. Secondly, Handshake aids students in pursuing internships. Various internship job postings are offered on the website. Third, Handshake helps students target job opportunities. Like internship opportunities, job postings by potential employers are on Handshake, too.
Capretti emphasizes that Handshake is an amazing tool for both Eastern students and employers. Since implementing the new software in July, it has seen an 80 percent increase in student engagement, Capretti said. One thousand students have signed up in just two months.
"Every Eastern student has an account already, all they have to do is just login," says Capretti. Mandy Connelly is a career specialist for the Center for Career and Co-op. She is concerned with career readiness, and focuses on students and their preparedness for working in the real world, no matter the profession. She also does the marketing and employer relations for the Center for Career and Co-op. Her review of Handshake is similar to Capretti's. She loves its ease of accessibility offered to students. She also said there are some great features with Handshake, like the way it filters between jobs and internships for students to view. Since July, when Handshake was instituted at Eastern, there have been 2,000 jobs and internships posted from various employers in different job capacities.
    Handshake also aligns smartphone culture by offering an app. Notifications can be set for certain alerts with pertinent information for students. Connelly says Handshake is very intuitive and not confusing like the old software. She also says it's a marriage between the social media giant, Facebook, and the popular job search website Indeed.
    Internships are vital to college students so they can gain experience for their future careers. The Center for Career and Co-op at Eastern Kentucky University is here to lend the necessary help to students who need career advice. Handshake works hand-in-hand with Eastern students' co-op experience because it's user friendly and full of various job and internship opportunities.